THE BENEFITS OF
FRICTION WELDING
---
Combine unique shapes and materials
Reduce weight and material cost
Full welding area gives superior strength
Less environmental impact and better working environment
---
Friction welding is a cost-effective process that provides a higher quality compared to arc welding. Furthermore, it is a more environmentally friendly and favourable process.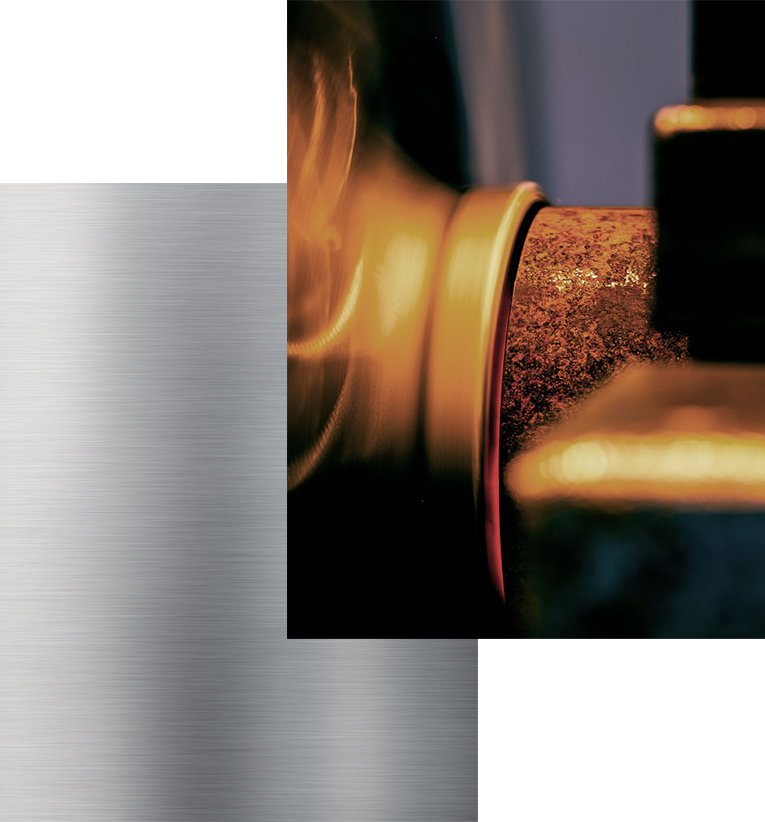 FRICTION WELDING
VS MACHINING
A. Increased production
B. Save machine time
C. Increased material use
D. Resource efficient
---
With friction welding, there is both machine time and material costs to reduce. Make sure to fully maximize the use of the material. Also, do not place expensive machine time on processing away a costly material. Friction welding allows the merge of two different dimensions near finished form. Common examples are connections and flanges. See application examples.
FRICTION WELDING
VS FORGING
A. Lower tooling costs
B. Smaller batches
C. Shorter lead times
D. Comparable quality
---
Friction welding is often a better option than forging. The tool cost of friction welding is usually 20-40 percent lower. Forging often requires large batches, which does not apply to friction welding. The lead time for friction-welded details is a few weeks while a forging usually lies in months. Type examples of products are piston rods and flanges. See application examples.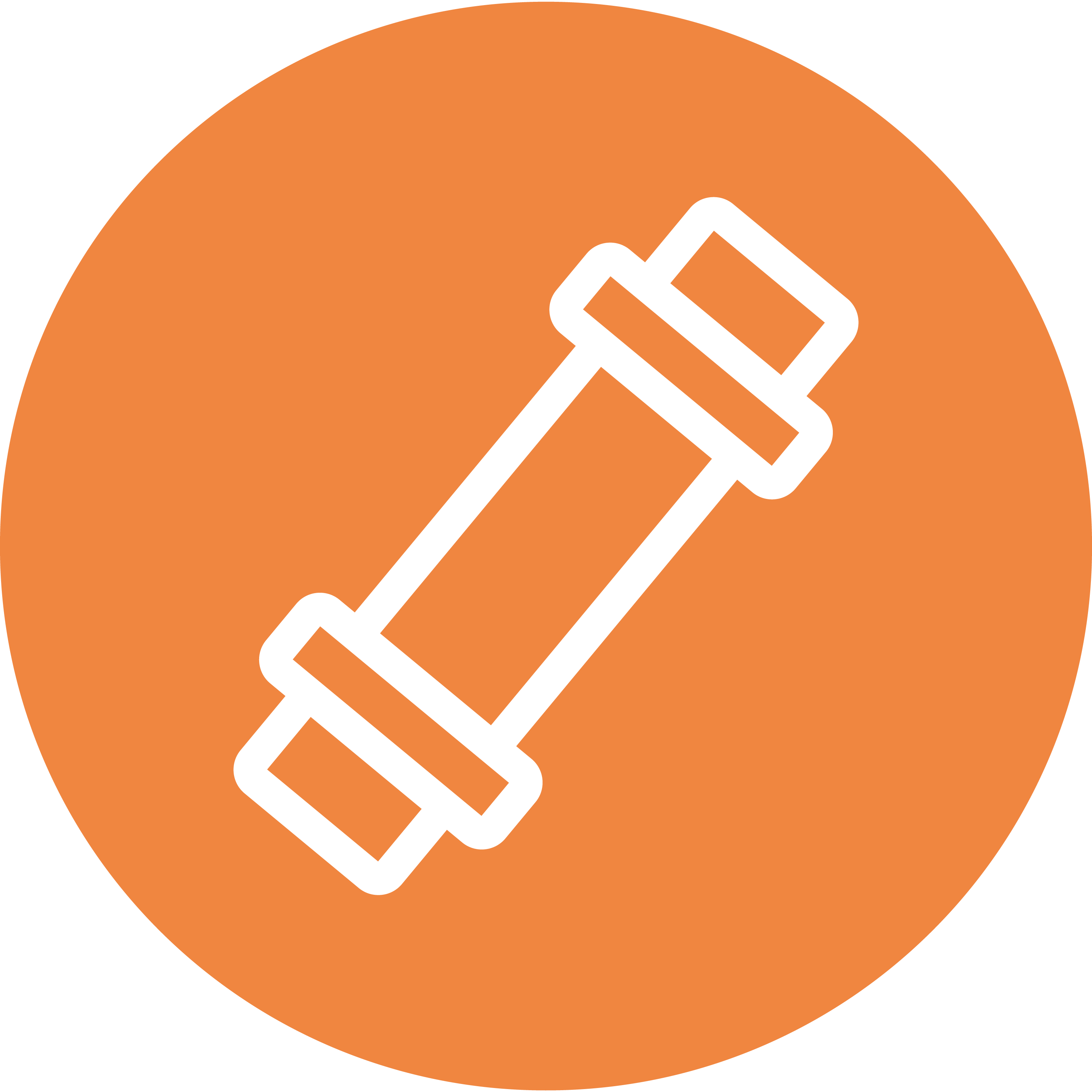 MATERIALS
COMBINATIONS
A. Join dissimilar materials
B. Increased strength
C. Corrosion-resistant material where required
D. Cost effective use of materials
E. Allows weld of non-weldable (fusion welding) materials
A great advantage of friction welding is the ability to combine different types of materials that are not weldable through arc welding. It opens up for the use of specific materials on the parts of the product that require it. See application examples.
WE OFFER
---
Sourcing
Stock
Friction welding
Machining
Centerless grinding
Direction
Rolling threading
Induction hardening
---
HOW WE WORK WITH
FRICTION WELDING
---
Fricweld has a long experience in friction welding of several applications with different material combinations. We provide support throughout the process from design, prototyping, tooling and serial manufacturing.
---
QUALITY
---
Fricweld is certified according to ISO 9001:2015. In addition, we are actively working with various environmental programs within the company to improve the internal working environment and minimize the burden on our surrounding nature. Fricweld is certified according to ISO 14001:2015 in this work.
---
---
PREHEATING
One part is fixed in a stationary clamp
The second part is positioned in the rotating spindle and brought up to a pre-defined rotational speed.
A well defined axial force is applied.
---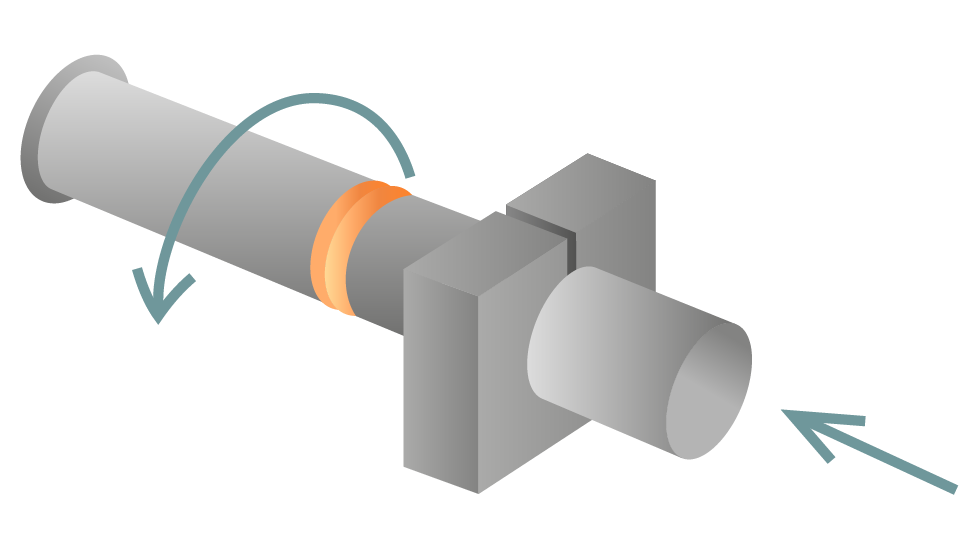 ---
HEATING
These conditions are maintained for a predetermined time.
In the second step the axial force is increased to achieve the required temperature and material conditions.
During this stage that the two materials are plasticized.
---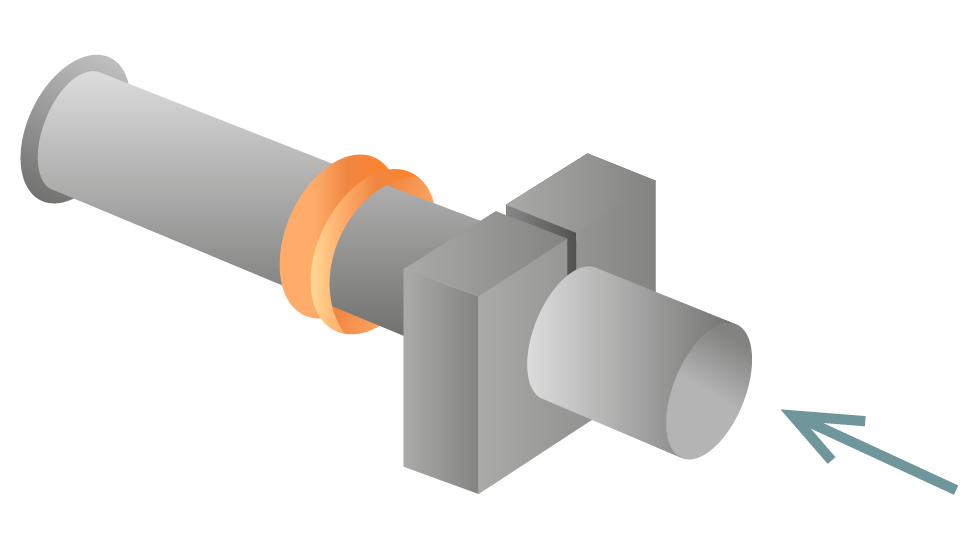 ---
FORGING
After a defined "length loss" the rotation is stopped.
Then the axial force is further increased to create a "forging pressure" during a defined time –completing the weld.
This procedure provides metal bonding and grain refinement throughout the weld zone.

Friction welding takes place in 3 steps completely without filler metals, effective welding time is from about 10 sec to 3 minutes depending on the area of the weld joint.
CONTACT US
---
If you want to get in touch with us at Fricweld, you are welcome to call or email at any time. Welcome to Fricweld.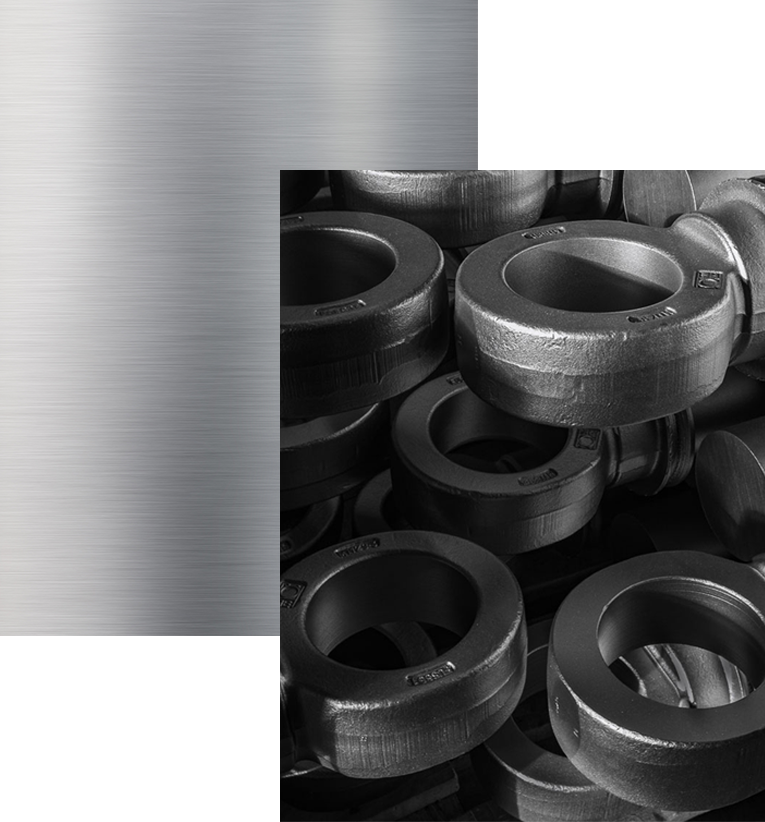 MATERIAL
COMBINATIONS
---
Friction welding can join metals and bi-metallic combinations of normally (arc welding) weldable material combinations. Other frictionweldable materials are combinations such as aluminium to steel, copper to aluminium, titanium to copper, titanium to stainless and nickel alloys to steel. Even some cast iron materials can be joined.